Samvice started his career in 2006 and has since day one been one of the most popular DJs inSweden with over 200 gigs per year. In 2011, he started his own DJ school "Star DJ" which today is one of the Nordic region's largest DJ schools which is also supported by Pioneer DJ.
He has been a resident DJ at some of Sweden's largest clubs, Cafe Opera, Sturecompagniet, Berns.
Samvice has also won Sweden's largest DJ competition "DJ Challenge". He has for several years been the organizer and judge in DJ Challenge. Thanks to the competition, Samvice has found new stars and helps to put DJs from Sweden on the world map.
Samvice has played at most clubs in Sweden and also around Europe. He has played with Tiesto himself in Ibiza. "-Samvice, let's play together b2b," Tiesto said before going on stage.
He has previously performed with artists such as: Tiesto, Adrian Lux, David Guetta, Garmiani, Tujamo, Salvatore Ganacci, Dani M, Blizzy, Lamix, John De Sohn, Pras, Sidney Samson, AlbinMyers, Micheal Mind, Syke & Sugar, Dada life, Ola Svensson, Danzel, Crossfire, Alex Gaudinoand Alice Deejay.
Interview with Samvice on Backspin (in Swedish)
Podcast about Samvice's history
Here are some of his previous references
Abroad
Doudoune (Val disere Frankrike) Jimmyz(Monaco), Preparty (Rhodos Grekland), Cave Party (Palma Spanien), Nox(Norge), Xlnt (Norge), Klubbteateret (Norge), Tigers (Finland), Humlegården (Finland) and more.
Sweden
Café Opera, Spy Bar, Berns, END, Sturecompagniet, Park Lane (Gothenburg), Push (Gothenburg), Strömpis (Örebro), Hells Kitchen, Gränden (Eskilstuna), Josefinas, White Room, Ambassadeur, Marquise, L8 Nightclub, Satin(Örebro), Schoolsout festival, Flustret (Uppsala), Bogrens (skövde), Laroy, SBN, Les Milles, Utecompagniet, Magenta, Grodan Sergel, Mera, Oxid, Nype, Pure Nightclub, Ung08, Sturebadet, Hamburgebörs, Globen, Annexet.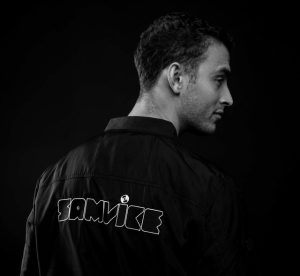 For booking requests or more information, click the button below.